VPS and Forex VPS
VPS, Virtual Private Server, is an easily accessible, powerful, and private computer. It allows companies, individuals, and businesses to use superior hardware and security to protect, control, and monitor the execution of trading transactions with direct ISP connectivity. Most of the transactions in the foreign exchange market are automatic. It works day and night. Forex VPS is a virtual VPS server used to automatically execute Forex trading orders via trading software. VPS Forex robot is increasingly used to replace a personal computer in placing Forex trading orders, especially automated trading orders. VPS protects trading software from power outages and slow internet speed and ensures that a client's trading strategy is executed without any downtime. With FairMarkets' reliable forex VPS, you can increase the level of your investments and start making more profitable investments.
How Forex VPS Works?
For a monthly fee tied to the provider, the client will receive a designated, separate portion of the remote server. Each client can choose the amount of RAM they need and the number of processes they want to finalize. You will need the internet first to adjust it according to the provider's specifications and your personal needs. After that, just tuning in will be enough, but it is not necessary to be connected to the internet all the time.
How to Use VPS Service in Forex?
VPS is short for a virtual private server and is widely used for trading in the financial market. VPS hosting for forex trading will be especially helpful for traders who prefer automated trading using forex robots or trading signal providers. To use forex server VPS, the trader must install the trading software on the server, which is usually the popular MetaTrader platform. FairMarkets offers the best forex VPS service depending on the investor's capital.
Benefits of Using VPS Forex?
There are several advantages to using VPS Forex. The main thing is that you can trade anywhere. Even if your broker does not support mobile trading, VPS Forex will support you as long as you have an internet connection. Secondly, you can continue trading even if your power is cut off. With VPS Forex, you don't need to be there all the time. Your actions will be automated, and trading will continue even while you sleep. It doesn't need constant monitoring. If you like to do all your trading manually, there are still benefits to using VPS Forex. They are faster than your computer. They can communicate your actions faster, which reduces latency and makes you more aggressive in the market.
End of the Server Problems
When trading Forex, if you are using your own computer, the speed of trading depends on the server quality of your computer and the platform you use. If your connection drops or slows down, the transactions you make in line with your strategy may not be executed or slowed down. VPS eliminates this problem. Because the servers used in the VPS service are fast and work exclusively for you, thus, there will be no interruptions, disruptions, or slowdowns in your operations.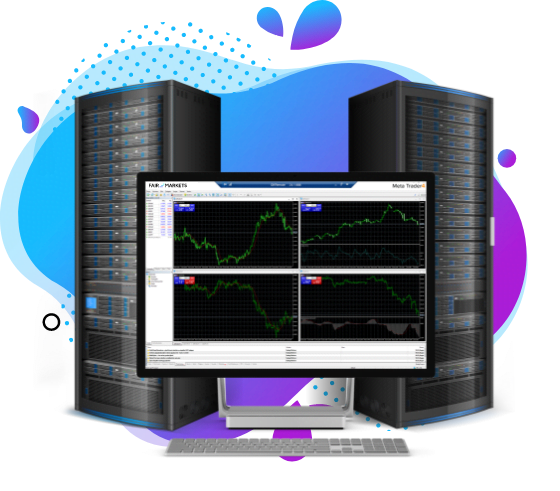 TOP FEATURES
Servers run 24/7, so your own devices don't have to
Orders are carried out more quickly.
Faster execution, less slippage
Run your automated strategies independently
Manage your trades from anywhere
No energy cost, no maintenance
Top Security: All connections are encrypted and protected
HOW DOES IT WORK?
Our VPS is at the center of the stage, where the gears turn and the magic happens.
Clients who can access the internet anywhere can also access their trades anytime!

You can connect to the server privately, place your orders and set up your automated trade strategies (EA).
Our secure servers process your orders day and night, even when you are offline.

There is no downtime and no reason to stop trading with EAs when you are away from your computer!
CHOOSE THE BEST VPS FOR YOU
WELCOME VPS
With a minimum starting balance of
$2,000 and minimum trade of 10 lots per
month, you will get our VPS service for
free. Failing the minimum requirements,
monthly charges will cost $20.
PLATINUM VPS
For our expert traders with a balance
of $5,000 and a monthly trade of 30
lots, you get to enjoy the service for
free. Alternatively, it can be obtained
with a monthly charge of $45.
DIAMOND VPS
For our elite customers with a balance
of $50,000 and a monthly trade of 100
lots, Diamond VPS service, is free of
charge. Alternatively, you can obtain it
with a monthly charge of $145.
COMPARE OUR VPS SERVICES
| | WELCOME VPS | PLATINUM VPS | DIAMOND VPS |
| --- | --- | --- | --- |
| Latency | 1Ms | 1Ms | 1Ms |
| Ram | 1 GB | 2 GB | 4 GB |
| Number of CPUs | 1 | 2 | 4 |
| Disk Space | 25 GB | 40 GB | 50 GB |
| Bandwidth | 10 GB | 100 GB | 600 GB |
| Available Platform | MT4 | MT4 | MT4 |
| Min. Deposit | $ 2,000 | $ 5,000 | $ 50,000 |
| Min. Trade | 10 FX lots | 30 FX lots | 100 FX lots |
| Monitoring & Backup | | | |
| Contingent Fee | $ 20 | $ 45 | $ 145 |
HOW TO SETUP REMOTE CONNECTION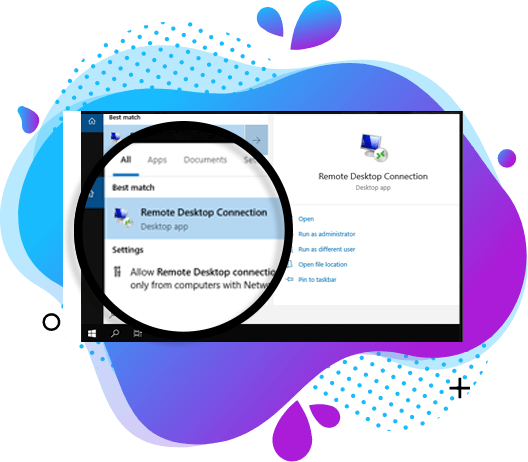 STEP 1
Click the Start button and type "Remote Desktop Connection." Click on it to
run the application.
STEP 2
Type the IP address that you received from us.
Click the connect button.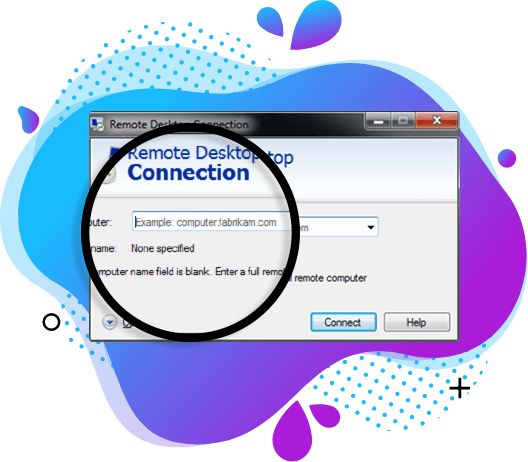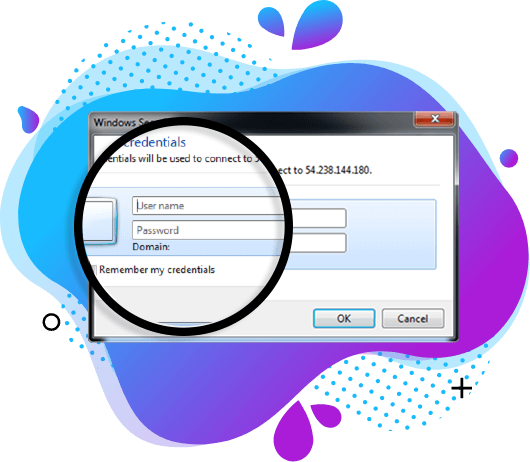 STEP 3
Enter user name and password we sent you.
If you are on your personal device, check the 'Remember my credentials box.
Click OK.
STEP 4
On your initial connection, you will be asked to confirm it.
Continue to access the VPS.