MT4/MT5 BOOSTER PACK
Meet our MetaTrader Booster Pack! Boost your platform with nine add-ons specifically designed to enhance your trading experience!
The kit offers new charts, indicators, and UI options to improve your performance while trading.
The package is available for all clients who deposit at least €1,000.
You can download and install the add-ons to your platform easily via MyFairMarkets area.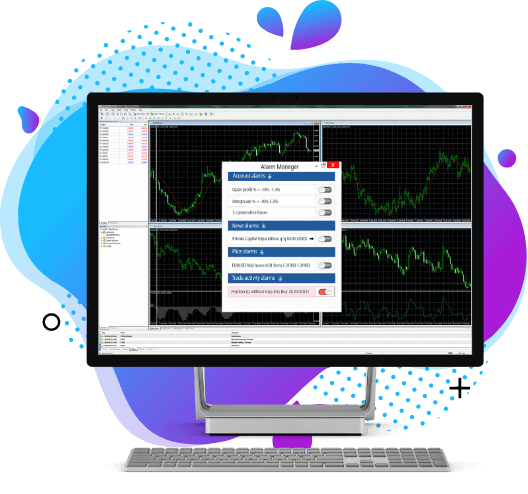 ALARM MANAGER
MT Alarm Manager alerts you of activities and can automatically open or close trades for you.
Key Features
Simple fields for setting S/L, T/P in pips
Pop-up calculators
Pop-up dealing form for pending and market orders
TRADE TERMINAL
An alternate view of MT window with advanced features. Offers easier access to several positions for quick and precise execution. Quicker modification of S/L, T/P and Trailing Stops
Key Features
Quicker opening of market, pending and OCO orders
One-click trading manager
Trade & Risk calculators
Create templates for complex order preferences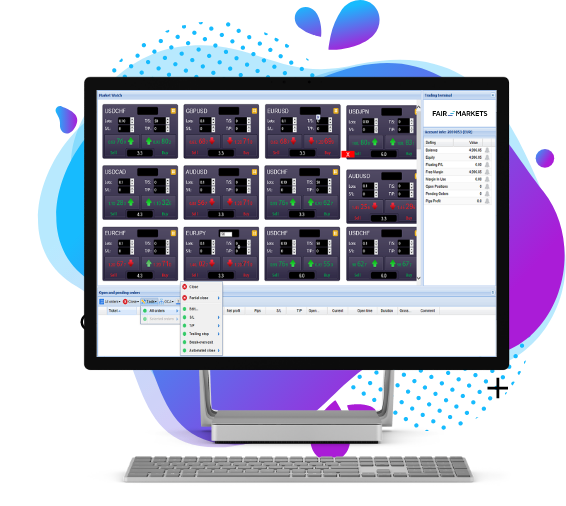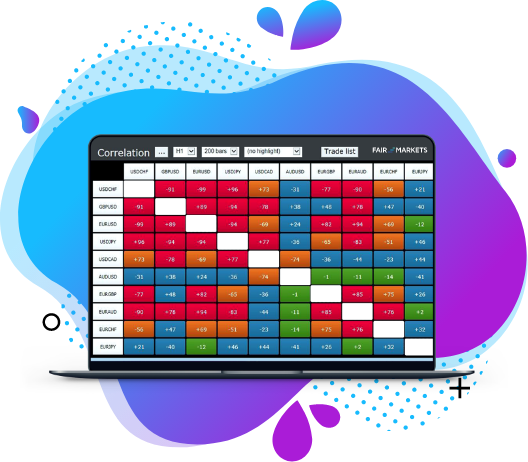 CORRELATION MATRIX
Analyzes the correlation among the instruments. Add or remove to the matrix table for comparison. Set time periods for different ranges and sizing options.
Key Features
Compare products from Forex, Commodities and Indices markets
Select correlation time periods from 1 hour to 1 week
Different display, range and sizing options
CORRELATION TRADER
Need a more focused view? Get a quick view of correlation scores and compare market charts easily. This display lets you manage your positions and compare figures such as net profits for each product.
Key Features
Open and close orders
Place S/L and T/P directly from the charts
Select specific time scales for chosen markets
Compare figures for each instrument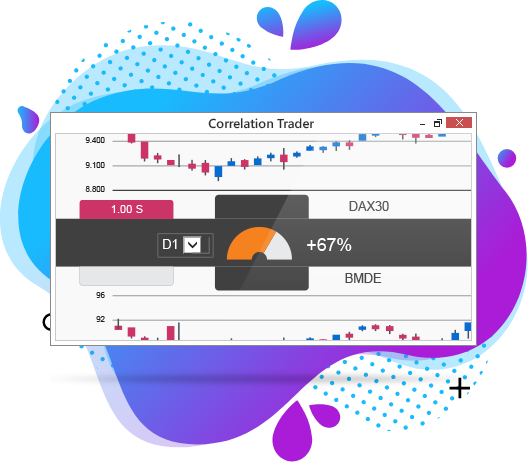 SENTIMENT TRADER
Can market sentiment be measured? Sentiment Trader tool is designed exactly for this purpose! See the overall market mood and directions of all your instruments, including sentiment history.
Key Features
Customizable displays of market and historic sentiment
Open and close orders directly within chart
View current sentiment and sentiment history
MARKET MANAGER
Take full control of symbol watchlists and account activity in one window. Select symbols, view price activity, and manage orders. Group and stack your trade with a minimal & functional UI.
Key Features
Name and save preferred symbols in convenient groups
Run trading activities directly from the manager
View graphic overviews for each symbol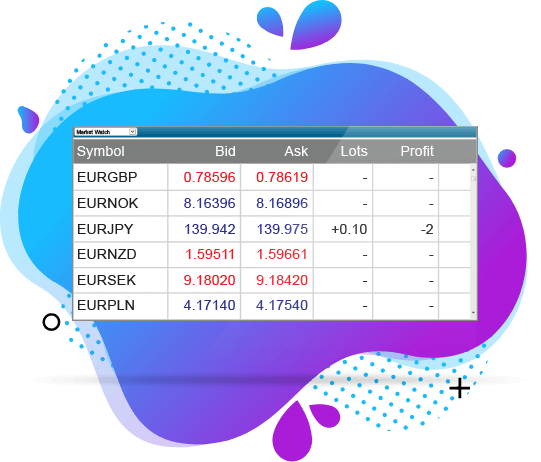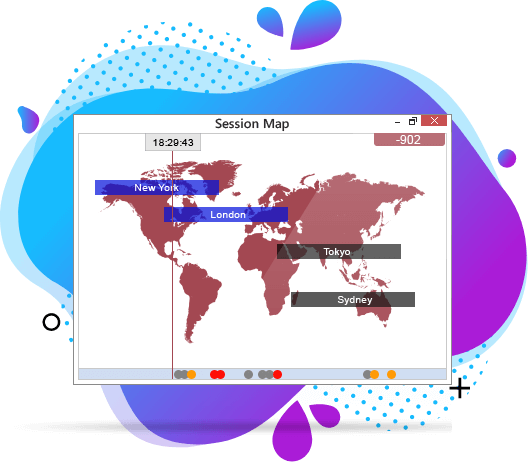 SESSION MAP
Global market overview with time zones. See upcoming events and read market movements with color-coded markers.
Key Features
Displays major markets with a timeline, also with local time
Price movement information for each market session
Account information including floating P/L and margin usage
Color-coded markers for calendar events
EXCEL RTD
Real-time account, ticket, and price data are shown in your Excel file. No macros, no programming needed. You can even send basic commands straight from an Excel file!
Key Features
No macros, no programming, no XLL add-in
Send trade orders from VBA code in Excel
Put real-time account and price data into Excel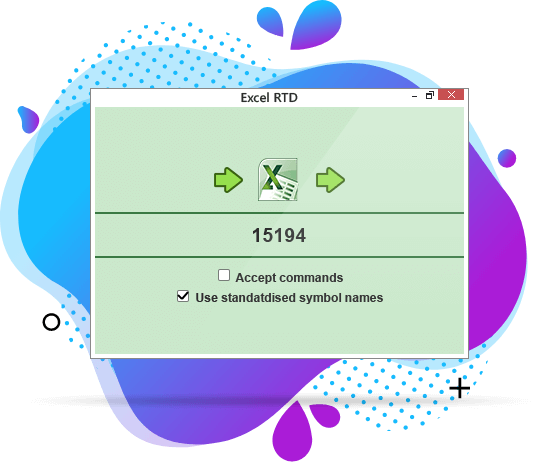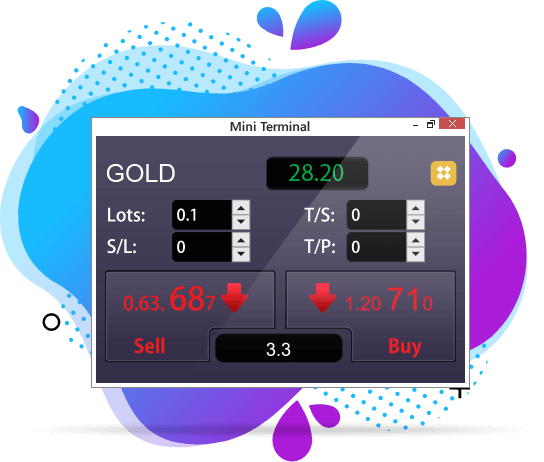 MINI TERMINAL
A simpler trade terminal… Focus on a specific market and control your trades directly from a small pop-up window. Set T/P, S/L, and trailing stops in pips and get live price updates.
Key Features
Simple fields for setting S/L, T/P in pips
Pop-up calculators
Pop-up dealing form for pending and market orders
HOW TO INSTALL MT BOOSTER PACK
Clients with a minimum of €1,000 deposit can get the booster pack for free! Download the add-ons from MyFairMarkets and integrate them into your trading platform on your PC.
1

Log in to your secure client area

2

Click Tools, then go to MT Booster.

3

Follow the installation steps and integrate it to your platform

4

Restart MetaTrader platform