FOREX TRADING TOOLS
Professionals need the best tools for perfect results. At FairMarkets, you will find top-notch charts, analysis tools and all the software you need to boost your trading experience.
FairMarkets fx tools package is an analytical, computer-based visualization toolkit used to assist currency traders with currency trading analysis. These day trading tools create interactive price charts for various currency pairs along with various technical indicators and overlays. Many traders use the fx tools software package to determine the possible direction on a particular currency pair.


Best Forex Tools for the Most Successful Results in Forex Investments
Description: FairMarkets stock trading tools are analytical, computer-based visualization toolkits used to assist currency traders with forex trading analysis. The greatest trading tools provided to you by FairMarkets are excellent. You do not need to search for a service from another place!


Best Online Stock Trading Tool for Beginners: MetaTrader 4
Advanced trading platforms like MetaTrader 4, available to users with FairMarkets quality, are ideal for traders to place orders and analyze the forex market in real-time. In this sense, many features can be used effectively. The Forex mt4 market has advantages such as high liquidity, leverage, order diversity, easy access, bidirectional trading, and low transaction costs.


One of the Best Trading Tools for Day Traders: Charting software
FairMarkets Forex tools software package is an analytical, computer-based visualization toolkit used to assist currency traders with currency trading analysis. These day trading tools create interactive price charts for various currency pairs along with various technical indicators and overlays. Many traders use the fx tools software package to determine the possible direction on a particular currency pair, along with other technologies such as predictive forecasting software and online trading to gain an edge in the forex markets.


Must-have Future Trading Tools: Economic calendar
An economic calendar contains the date information of some economic data that, when published, could affect currency pairs. Data includes key issues such as employment and inflation figures, gross domestic product (GDP), and central bank meeting dates. You can access the weekly forex economic calendar prepared by FairMarkets here. In addition to the economic data of developed countries, you can access the economic data of developing countries on the economic calendar page. The economic calendar is updated on a weekly basis, including Japan, Canada, Australia, USA, Switzerland, China, etc. macroeconomic data of countries are compiled for you.


Smart trading tools: Copy Trading Service
Copy trading is one of the smart trading tools that are preferred both by beginners and experienced investors. This is a trading method where traders who want to gain experience directly copy trading strategies and orders used by professional traders using copy trading platforms. Beginner traders can take the hassle out of learning how to trade Forex with copy trading and benefit from professional traders. All they have to do is open a copy trading account in FairMarkets, deposit money into it and start investing instantly by following other traders' accounts and copying their trades. There are two types of traders in the copy trading environment: followers (investors) who automatically copy the trading strategies and performance of professional traders in their personal accounts, and Strategy providers (professional traders) who open their trading strategies and trades to other traders.


What are Other Financial Trading Tools?
Apart from the professional trading tools mentioned above, there are many stock trading analysis tools. Some of these are Trade journals, Currency correlation matrix, Time zone converter, Forex volatility calculator, and Financial news wire. All of these and more are offered to users by FairMarkets.
Frequently Asked Trading Tools Questions


Which Broker Offers the Best Tools for Day Trading?
FairMarkets is a forex broker that offers many different account types. These include CFD Trading, Options Trading, and Interest-Free Trading accounts. Using a broker that offers such a wide variety is very advantageous as it offers flexibility to different market conditions. FairMarkets also offers many platforms such as MetaTrader 4 and MetaTrader 5. By using these platforms, you can make an algorithmic investment, options trading, social and investment copying transactions on desktop, web, and mobile platforms.


What Should I Consider When Choosing Forex Trading Tools?
If you are thinking of buying and selling currencies online, you need to choose a good forex trading software. When you do a simple Google search for it, you may come across thousands of results. Therefore, when searching for the best forex platform, choosing the best one for you can be time-consuming. After all; you need to consider many factors such as supported currency pairs, commissions, minimum account balances, and regulation.


How to Use Forex Chart Software?
Forex charting software, one of the most preferred fx experience tools, provides users with a graphical interface that shows the movements in the value of currency pairs over a period of time. It can contain bar charts, line charts, among others for the user, and a lot of additional information to aid their technical analysis. This data helps a trader identify the most advantageous trading pairs and timeframes along with entry and exit points. FairMarkets now offers some form of charting software to traders who use their platforms for free or as part of a subscription service.


How Do I Find Best Trading Tools Forex Charts?
Best trading tools for day traders are easily found online through financial portals, online brokerage platforms, or sites specializing in forex information. All advanced trading tools are available on the FairMarkets site.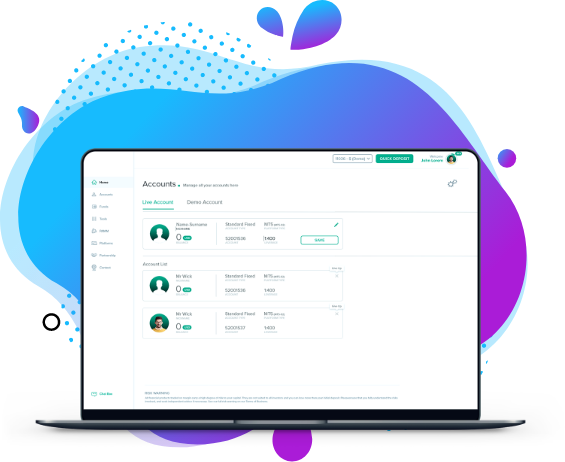 MYFAIRMARKETS DASHBOARD
This is your HQ, designed for a perfect trading experience... All the widgets, tools and applications you need, they are all accessible with a single login!
You can access WebTrader or your account information directly from a smooth interface. Our mobile app makes it possible to deposit & withdraw your funds anywhere and anytime you want! You can even use it to manage your accounts and funds on the go!
ECONOMIC CALENDAR
CFD trading, especially Forex, is all about market sentiment and major economic events. You should pay close attention to the economic forecasts of industry experts in order to plan your successful strategy.
With FairMarkets, you will never get caught unprepared. Check our Economic Calendar regularly to see what is expected from the markets in the foreseeable future, and prepare yourself and your trading positions in advance.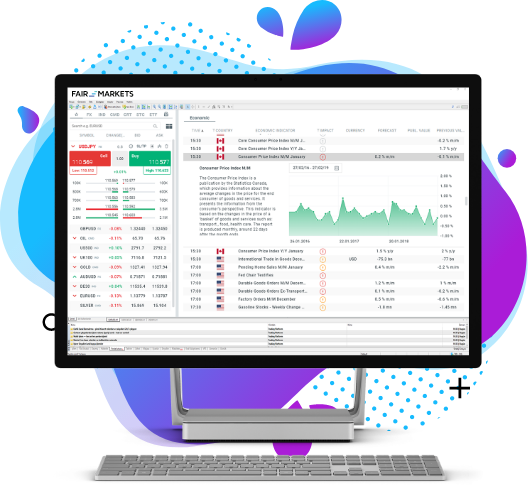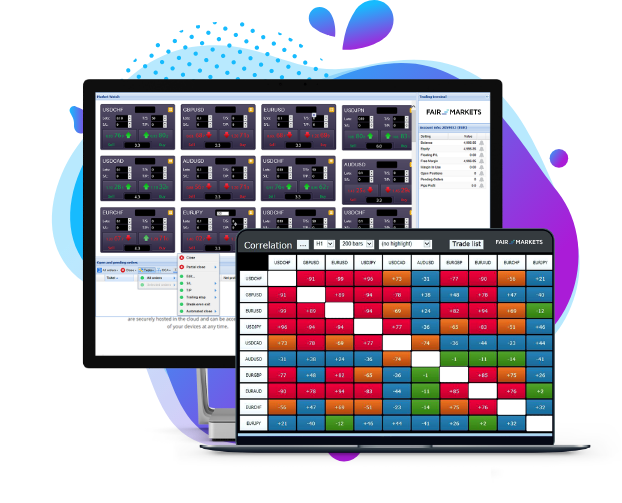 METATRADER BOOSTER PACK
MetaTrader 4 is a phenomenal trading platform, but we wanted to make it even better… MT Booster Pack is our master touch to an already amazing platform…
The pack contains nine additional tools to enhance and improve your trading experience. Add-ons are easy to install and even easier to use: download and integrate into your MetaTrader platform quickly.
VIRTUAL PRIVATE SERVER (VPS)
Running automated trade algorithms but don't have the time or the hardware necessary? FairMarkets clients have unlimited access to our Virtual Private Servers.
Reserve yourself in a private area on our state-of-the-art servers and run your automated trading systems 24/7 without worry. VPS service offers faster order processing with no maintenance costs.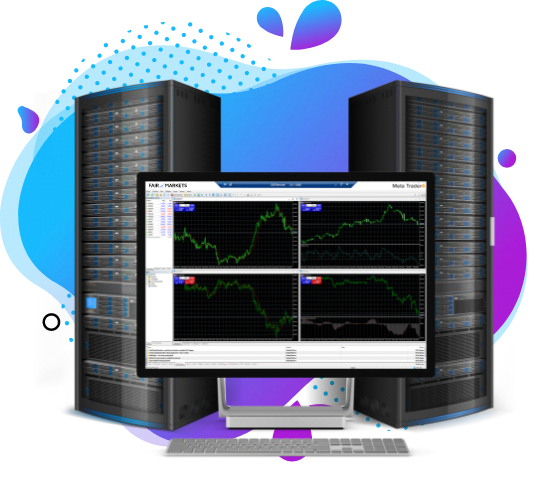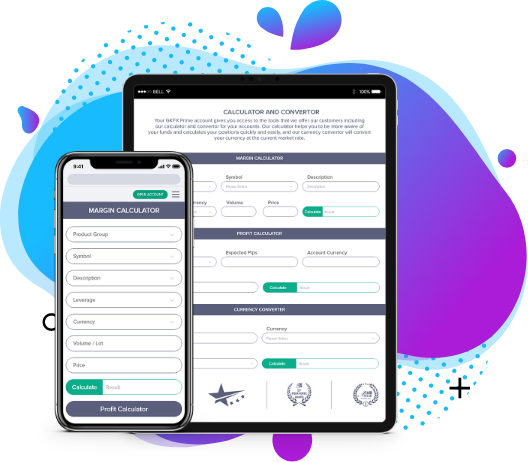 CALCULATORS
How much margin do you need to keep a position open?
What will your profit return be at the end of your trading interval? What is the latest currency conversion rate on our platforms?
All these questions and more can be answered using our simple calculator and convertor tools provided to all FairMarkets clients for free.