When it comes to trading markets, the first thing that comes to mind is forex today. In order to invest and make a good profit, many people are trying to get information about what forex means. Here are the questions about CFD trading markets and forex.

Earn With Trading World Markets

For beginners, the forex trading markets are exciting as they leverage the most popular currency pairs, stocks, commodities, and even assets and other instruments of the global financial markets traded on the world's largest exchanges. There are countless investors who are new to the currency trading markets or have decided to start, who want to take advantage of the potential profit opportunities in the capital markets trading but cannot produce the right investment strategies. As FairMarkets, we would like to briefly mention the information that will help our investors to know the trading world markets correctly and increase their trading literacy in the main framework, and even provide trading and brokerage trading experience.


Instruments Traded in the Trading Markets

Although currency pairs form the roof of the markets trading (specifically the forex markets trading) and financial markets in general, in summary, hundreds of financial instruments with different return and risk levels are traded under attractive conditions:
Precious metals such as gold, platinum, metals such as aluminum, copper
Agricultural commodities such as cotton, soybean, corn
Energy markets trading commodities such as oil and gas;
A wide variety of commodities with different characteristics
Shares of very powerful companies in global financial markets such as Facebook, Alibaba.com, Twitter
World stock market indexes such as S&P, Dow Jones, Dax
CFDs of a wide variety of underlying assets


Introduction to the Foreign Markets Trading

As it can be understood from the definition of forex, the forex trading market is a market created for international banks to make foreign exchange transactions among themselves faster and at lower costs. On the other hand, this market, the foundations of which were laid in the 1970s, has become the largest and most liquid financial market in the world, worth 5.5 trillion dollars, where a wide range of products are traded today. In the forex trading market today, all transactions are carried out online with the help of the banking network of the world's largest banks and financial institutions. Investors can participate in the market, make transactions and manage portfolios online from anywhere with an internet network, even from the farthest corner of the world.


Stock Markets Trading International Markets

When it comes to trading international markets, the first advantage that comes to mind is stock markets trading hours. The forex trading markets are open 24 hours a day, five days a week, unlike organized exchanges. The transactions, which start with the opening of the Australian Sydney Stock Exchange on Sunday nights, continue through Hong Kong, Singapore, and Tokyo, then the Middle East, and continue with the European and American financial markets. With the closure of the New York Stock Exchange on Friday, the forex trading markets are also on vacation. Thus, investors have the opportunity to take action against all global and local developments that will affect the financial markets at any time of the day.


Advantages of the Forex Trading Markets
The world's most liquid financial market,
Five days / 24 hours open market,
Two-way operation possibility, easy access to the market,
Leveraged trading opportunity,
Inability to manipulate prices,
Free practice opportunity on FairMarkets forex demo account,
Free forex training support by FairMarkets
No costs such as commissions or hidden fees.
TOP INSTRUMENTS FOR FAIRMARKETS CLIENTS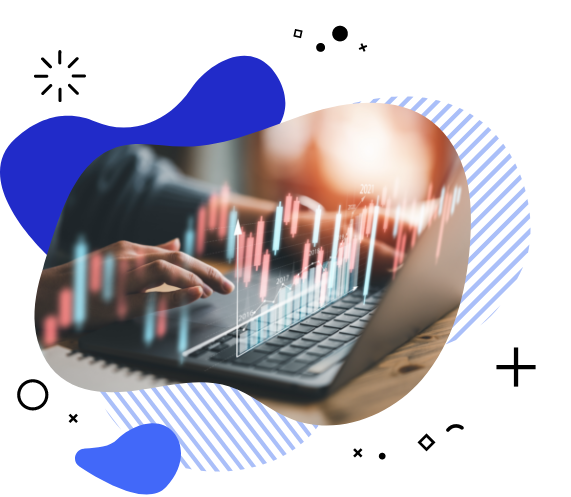 TOP REASONS TO TRADE WITH FAIRMARKETS
The markets never sleep. Neither does FairMarkets.
Trade CFDs 24/5 with us.
Top Conditions

Competitive spreads, easy withdrawal process

Best Instruments

Top FX pairs and other CFDs from global markets

Client Safety Member of the investor compensation scheme
Fast Execution
Local Support

24/5 expert customer support, available in 9 languages
LEARN ABOUT CFD TRADING
How do CFDs work?
As a trader, you can invest money and take a price position in the market. If the price of the instrument (such as an FX pair) changes according to your prediction, you profit. Otherwise you lose.
What are the benefits of CFDs?
Brokers provide leverage to their clients through 'margin trading' This means that traders might enter the market with greater holdings than their real stake. Furthermore, unlike other investing approaches, your possibilities of success are not dependent on asset valuation. You can profit from a price fall by taking a short position (selling). Finally, there are less constraints and barriers to market access.
What are the disadvantages of CFDs?
Margin trading is risky as the markets are volatile and require close monitoring. With sharp price movements, you might lose the margin necessary to keep a position open. FairMarkets offers stop loss mechanism and regularly warns clients to protect against such erratic movements.
What exactly is CFD trading?
It is an abbreviation for 'Contract for Difference.' The 'contract' in this case is between you, the investor, and the broker (us). The term "difference" refers to the fluctuating price of a trading tool. You may speculate on the price movement of any market without holding any assets. You make profit if the price of the instrument (for example, an FX pair) moves as predicted. Otherwise, you're out.