Online Forex Trading for Beginners
Although Forex trading is referred to as the financial market where currencies are traded, it also allows trading in commodities, stock market indexes, and stocks. Foreign exchange trade can also be defined as the process of trading a country's currency with another country's currency or giving one type of foreign currency and buying another type of foreign currency at the announced price in return. Although the Forex trading platforms are based on the exchange between currencies, as this market attracts more attention than expected, it is possible to trade in indices related to oil and different stock markets, apart from precious metals such as gold and silver. In this Forex trading market, where only large banks and institutional investors had transactions in the past, with the development of technology and online computer systems, individual investors have also had the opportunity to trade on currency parities.
Forex Trading Days
Forex trading is a market active 24 hours a day on weekdays. Even if the markets in the country you are in are closing, you can trade without interruption as it will be opened in another country. What you need is the internet, a trading platform where you can enter Forex, and a regulated brokerage firm. Forex trading hours start with the Asian session on Sunday EST 4:00 PM and then European and North American sessions, which are also called Tokyo, London, and New York sessions, and close on Friday EST 5:00 PM.
Best Forex Trading Platform
Forex trading is done through Forex trading platforms such as MetaTrader. You can use the best Forex trading platforms from your PC, tablet, or smartphone, where you can see all market data, open and close positions, and access analysis. Thanks to FairMarkets, you can easily manage your Forex trading account from a single screen and access market analysis, as well as carry out your Forex market trading transactions. You can also monitor each trading session of Forex simultaneously and make your investments accordingly.
Profit from Price Changes
The basis of Forex trading strategies is based on taking advantage of price differences in investment instruments. To win in a Forex trading platform like MetaTrader, where you will gain profit by performing advantageous transactions, you must first develop your dominance over the Forex trading market. It is true that thanks to its leveraged structure, it provides high-profit rates with a small investment, but instead of instant decisions and emotional approaches, expert analysis and the power of experience should be trusted. Those who aim to gain in a controlled and gradual way are among the winners of live Forex trading.
WHY TRADE FOREX WITH FAIRMARKETS?
Top Conditions
Spreads go as low
as 0.0 with our
Raw Zero account
Best Instruments
Best major, minor &
exotic currency pairs
from global markets
Client Safety
Member of the
investor compensation
scheme
Instant Execution
High Number
of Executions
Local Support
24/5 expert customer
support, available in 9
languages
OTHER TRADING INSTRUMENTS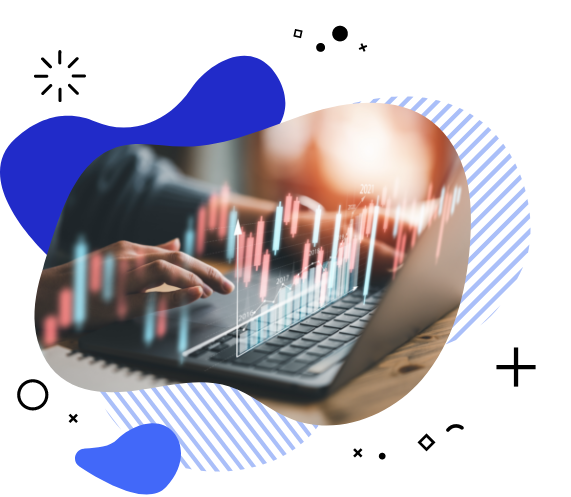 TOP REASONS TO TRADE WITH FAIRMARKETS
The markets never sleep. Neither does FairMarkets! Trade CFDs 24/5 with us.
Top Conditions

Competitive spreads and easy withdrawal process

Best Instruments

Top Forex pairs and other CFDs from global markets

Client Safety

Member of the investor compensation scheme

Quick Execution

Over 300M executions so far with low latency and counting

Local Support

24/5 expert customer support in 9 languages
HOW TO TRADE FOREX
How to Start Forex Trading?
FairMarkets provides you a free forex trading demo account to learn the business initially. So you can have a real Forex trading experience without paying any fees. If you don't know anything about Forex trading yet, this would be a great opportunity. If you think you have enough knowledge about Forex trading, you can start investing directly. FairMarkets offers a convenient system for high earnings with a user-friendly software for you.
Is Forex trading dangerous?
Yes, Forex trading is risky due to the unpredictable nature of the markets, which need constant monitoring. Sharp price changes may cause you to lose the necessary margin to keep a trade open. This means you risk losing your money soon. FairMarkets provides a stop loss mechanism and alerts clients on a regular basis to safeguard them from such volatile fluctuations. Please review our Terms of Service and Risk Disclosure documents.
Would you like to learn more about how to get started with Forex trading? To get started trading, check out our Education sections and instructional videos.
Is Forex Trading Profitable?
Trading Forex, the largest market in the world with a trading volume exceeding $5 trillion, is a suitable market for both small and large investors. You can start earning high profits now by using the best forex trading platform FairMarkets. As your knowledge and experience in this field increases, your success will increase.
Is Forex Trading Risky for Small Investors?
Forex trading markets, which are the largest and fastest developing financial markets in the world, have more liquidity than the sum of all stock exchanges in the world with their trading volume. Due to the size of the forex trading market, the possibility of manipulation is extremely slim. Having a structure that acts according to market dynamics to a large extent enables small investors to directly benefit from interbank trading quotes.
Is it possible to invest in Forex with different instruments?
Many products are traded in Forex trading markets. Currency pairs, commodities such as gold, silver, oil, wheat, stock market index, stocks… But unlike traditional trading, you do not physically own a product in online forex currency trading. Since all transactions take place over the internet, there is no physical equivalent.
What is the Most Traded Currency in Forex?
The most traded currency in the Forex market, which provides the opportunity to invest in the currencies of all countries of the world, is undoubtedly the American Dollar. Although the EUR/USD parity constitutes most of the transactions, commodity trading, such as gold and oil trading, is also among the popular investments. Thanks to the bidirectional trading feature, you can make profits even when the price curve is down.