TRADE COMMODITY CFDs WITH TOP CONDITIONS
Commodities trading has attracted great interest all over the world in recent years. In this article, you can find the information you need about trading commodities.
Commodities Trading: What You Need to Know
Description: Commodity is the name given to all commodities, such as gold, silver, oil, natural gas, copper, cotton, corn, wheat, sugar, and coffee, that are subject to trade. Commodities, known as reliable instruments, are products that almost all investors have chosen to evaluate their savings. Trading in commodities would give both individuals and companies a chance to generate satisfactory income. The best commodities trading platform gives you the best service in this field. With FairMarkets, you, too, can take the right steps in commodity trading.
Best Way to Start Commodities Trading
Factors affecting commodities trading prices include seasonal changes, natural disasters, economic activities, supply, and demand. Investors who want to invest in commodities should follow the effects of these factors and will contribute to making the right investment. Top trading commodities are affected by such factors. However, even if the right steps are taken, these are the ones that give you the most returns. A successful commodities trading platform like FairMarkets prepares the right environment for such a flow. Although commodities trading are generally traded in futures markets, some products are also available in the spot market. Many countries have numerous commodities trading platforms affiliated with official or private institutions. Commodities are products that enable us to obtain information about the financial situation of their countries and are defined as tradable instruments. In this context, it is possible to call all goods bought and sold commodities. They are divided into groups as commodities options trading because they have a large number of varieties. They are categorized as industrial metals, precious metals, raw materials, agricultural, food, chemical, livestock, energy, and forestry products. Generally, most of these products are low in price. Therefore, their demands are quite high. Their values also fluctuate in line with the supply and demand of customers, consumers, or investors. Commodities trading companies operate in these areas. With the Commodities trading brokerage service, you can make a good start for your investments in this field. FairMarkets gives you a solid start in trading in commodities with its commodities trading brokerage service.
Top Trading Commodities
Commodities, known as reliable instruments, are products that almost all investors have chosen to evaluate their savings. Here you can take a look at top trading commodities around the world: As you know, gold, whose investment is never given up, is also a commodity and occupies a large transaction volume in financial markets. Apart from that, the trading in commodities like copper, silver, petroleum, and other derivative products is as much as gold. It is necessary to know the features of these instruments, which enable investors to earn reliably. If you know for what factors the commodities trading prices fluctuate, you can leave happy with the result of each of your transactions. Even small amounts of savings can be used at high rates in your commodities trading account on FairMarkets.
Oil Commodities Trading
There are also more options for trading physical commodities on FairMarkets. Since the derivative of petroleum has not yet been found, it is valuable, like gold. So, oil commodities trading is still very popular across the world. Oil commodities trading can bring you satisfactory results when done correctly. However, physical trading requires you to have a large amount of savings and to fulfill certain procedures. What's more, trading oil commodities is a field that requires knowledge and experience at every step. For this reason, most people who have a commodities trading account on FairMarkets cannot invest in oil commodities trading. You can buy and sell oil, which is traded in two different types, crude, and brent, at low prices in financial markets. Moreover, you do not need to keep a special warehouse area and spend money in order to prevent deterioration in its structure. Because you can profit from retracements and increases in prices, in this regard, oil, like silver, has the same band movement as gold.
Agricultural Commodities Trading
Agricultural commodity trade is made more easily than the products in the other category. So, agricultural commodities trading companies are very active in commodities trading companies. Because we frequently consume products such as cotton, corn, cocoa, coffee, sugar, barley, wheat, walnuts, and orange juice in our daily lives. Therefore, of course, we usually make accurate predictions about the course of prices. You can convert your estimates into money according to the results of your transactions in the financial markets. Especially with leveraged transactions of forex, you can multiply your profits up to 10, 20, 30, or even 100 times with agricultural commodities trading companies. As in other fields, FairMarkets has the most effective tools for agricultural commodities trading.
WHY TRADE COMMODITY CFDs WITH FAIRMARKETS?
FairMarkets presents a selection of the most preferred assets worldwide with top conditions.
Trading CFDs for commodities lets you diversify your portfolio! Also, it helps you to
reduce the risk exposure as the prices are comparatively less volatile for commodity prices.
Top Conditions
Commodity CFD
prices matching
assets accurately
Top Products
Best selection of
hard and soft
commodities
Client Safety
Member of the
investor compensation
scheme
Quick Execution
High Number of Executions
Local Support
24/5 expert local
support, available in 9
languages
AVAILABLE COMMODITIES
ENERGY
Feel the Energy
Interested in the energy markets?
Then you are at the right place!

Trade CFDs for oil or natural gas prices and take advantage of your expertise!
LEARN MORE
METAL
The Gold Standard
Looking for a 'solid' trading option?
Then try trading precious metals!

FairMarkets offers CFDs for gold, silver
and platinum with top conditions!
LEARN MORE
OTHER TRADING INSTRUMENTS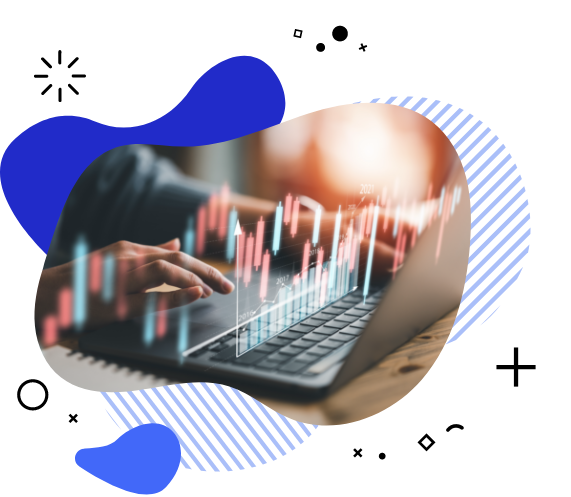 TOP REASONS TO TRADE WITH FAIRMARKETS
The markets never sleep. Neither does FairMarkets.
Trade CFDs 24/5 with us.
Top Conditions

Competitive spreads and hassle-free withdrawal process

Best Instruments

Top FX pairs and other CFDs from global markets

Client Safety Member of the investor compensation scheme

Quick Execution

High Number of Executions

Local Support

24/5 expert local support, available in 9 languages
COMMODITIES - F.A.Q
Does trading commodities only happen in physical form?
No. trading commodities is carried out in physical and non-physical forms. While you have the commodities in your hands in the physical transactions, the non-physical ones are not. FairMarkets has tools available for all options.
How to earn money in commodity trading?
In commodity trading, the fluctuations in the commodities trading prices are effective in order to make a profit. In your FairMarkets account, you need to accurately predict the declines or rises that the commodities options trading may take forward. In other transactions, risks such as deterioration in the structure of commodities, blackening, or theft or loss are encountered. Since financial markets are based on price assumptions, none of the above risks are encountered. The only risk is to misjudge the downtrend directions.
Is commodities trading safe?
Sure. Trading in commodities is always safe compared to other instruments. Because there is always an unbalanced price band movement in the values ​​of stocks, currencies, and other instruments. Therefore, the risk is quite high compared to commodities trading water, houses, oil, and so on. In the first place, you can start risk-free with FairMarkets's commodities trading online service. You will start to gain the necessary knowledge and experience on this subject when you practice trading commodities. FairMarkets as a commodities trading platform provides all the essentials for such a start.
What should be considered in the agricultural commodity trade?
In agricultural commodities, the most important issue to be considered in commodities is seasonal conditions. Because the production of products such as wheat and corn is increasing or decreasing due to global effects. So, agricultural commodities trading companies are also affected. This also affects the price formations. In addition, it is extremely dominant on the trend transition in the purchases and sales of its investors. As a result, agricultural commodities are included in almost all investors' portfolios because their prices are lower than other groups and because their assumptions are easy to make. Online trading for commodities would be a good way to practice trading commodities. You can practice with agricultural commodities trading companies on commodities trading platforms.