WHAT IS VPS?
VPS, Virtual Private Server, is an easily accessible, powerful, and private computer. It allows companies, individuals, and businesses to use superior hardware and security to protect, control, and monitor the execution of trading transactions with direct ISP connectivity. Most of the transactions in the foreign exchange market are automatic. VPS protects trading software from power outages and slow internet speed and ensures that a client's trading strategy is executed without any downtime. With FairMarkets's reliable VPS solutions, you can increase the control of your investments.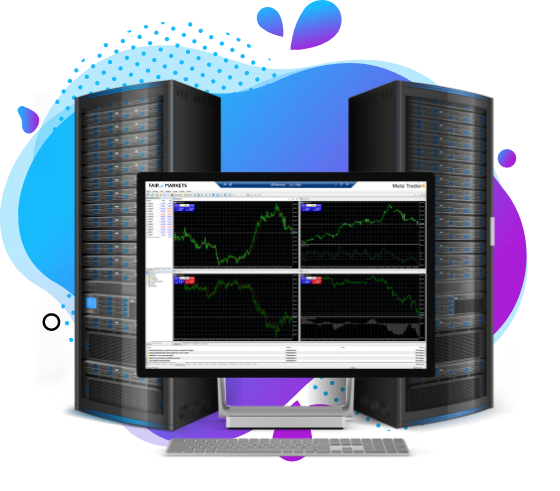 TOP FEATURES
Servers run 24/7 so your own devices don't have to
Orders are carried out more quickly
Faster execution, less slippage
Run your automated strategies independently
Manage your trades from anywhere
No energy cost, no maintenance
Top Security: All connections are encrypted and protected
HOW DOES IT WORK?
Our VPS is at the center of the stage, where the gears turn and the magic happens.
Clients who can access the internet anywhere can also access their trades anytime!

You can connect to the server privately, place your orders and set up your automated trade strategies (EA).
Our secure servers process your orders day and night, even when you are offline.

There is no downtime and no reason to stop trading with EAs when you are away from your computer!
CHOOSE THE BEST VPS FOR YOU
WELCOME VPS
With a minimum starting balance of
$2,000 and minimum trade of 10 lots per
month, you will get our VPS service for
free. Failing the minimum requirements,
monthly charges will cost $20.
PLATINUM VPS
For our expert traders with a balance
of $5,000 and a monthly trade of 30
lots, you get to enjoy the service for
free. Alternatively, it can be obtained
with a monthly charge of $45.
DIAMOND VPS
For our elite customers with a balance
of $50,000 and a monthly trade of 100
lots, Diamond VPS service, is free of
charge. Alternatively, you can obtain it
with a monthly charge of $145.
COMPARE OUR VPS SERVICES
| | WELCOME VPS | PLATINUM VPS | DIAMOND VPS |
| --- | --- | --- | --- |
| Latency | 1Ms | 1Ms | 1Ms |
| Ram | 1 GB | 2 GB | 4 GB |
| Number of CPUs | 1 | 2 | 4 |
| Disk Space | 25 GB | 40 GB | 50 GB |
| Bandwidth | 10 GB | 100 GB | 600 GB |
| Available Platform | MT4/MT5 | MT4/MT5 | MT4/MT5 |
| Min. Deposit | $ 2,000 | $ 5,000 | $ 50,000 |
| Min. Trade | 10 FX lots | 30 FX lots | 100 FX lots |
| Monitoring & Backup | | | |
| Contingent Fee | $ 20 | $ 45 | $ 145 |
HOW TO SETUP REMOTE CONNECTION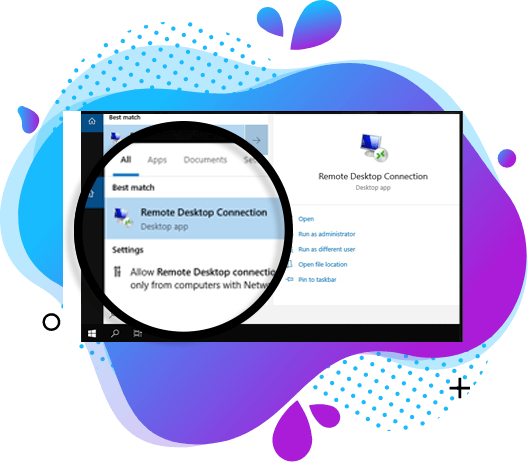 STEP 1
Click the Start button and type "Remote Desktop Connection". Click on it to
run the application.
STEP 2
Type the IP address that you received from us.
Click the connect button.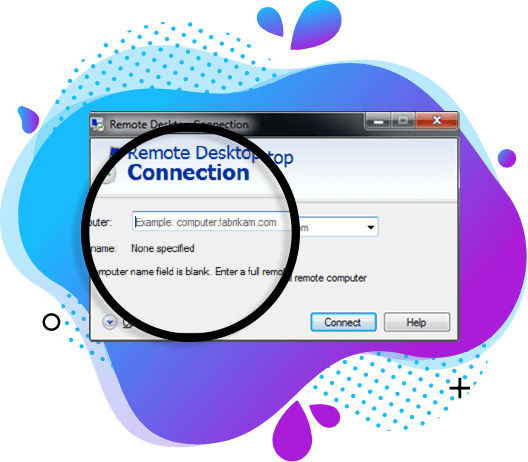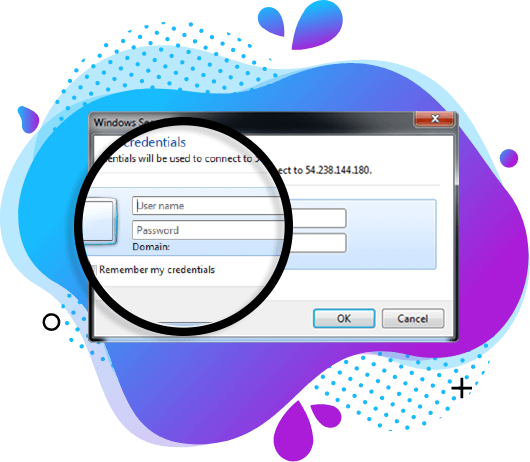 STEP 3
Please enter the username and password we sent you.
If you are on your personal device, check the 'Remember my credentials' box. Click OK.
STEP 4
On your initial connection, you will be asked to confirm it.
Continue to access the VPS.